His Net Worth, Businesses, TV Appearances, Measurements, Workout Routine, Diet Plan, YouTube, Instagram, Steroid Use & Cause of Death
Rich Piana's legacy continues to inspire the bodybuilding and weight lifting community. His lifestyle, message, and legacy have created a new generation of 5%ERS who are ready to do everything it takes to achieve their goals. Rich Piana popularized the "5%" mantra, which he believed are the percentage of people ready to go to great lengths to achieve their goals.
Rich Piana was an award-winning bodybuilder weight lifter and a successful businessman in the fitness industry. He also had a popular YouTube fitness related and bodybuilding channel.
He won the National Physique Committee (NPC) titles in 2009 and 2003. Before that, he won the NPC Mr. California title in 1998 and NPC Mr. Teen California in 1989.
He was featured in several magazines including Muscle Sport magazine and Ironman
Rich Piana YouTube
Rich Piana had a successful fitness YouTube channel that currently has over 1.2 million subscribers. This channel features Piana's motivational speaking, insights into his daily life, guest appearances, and exercise clips.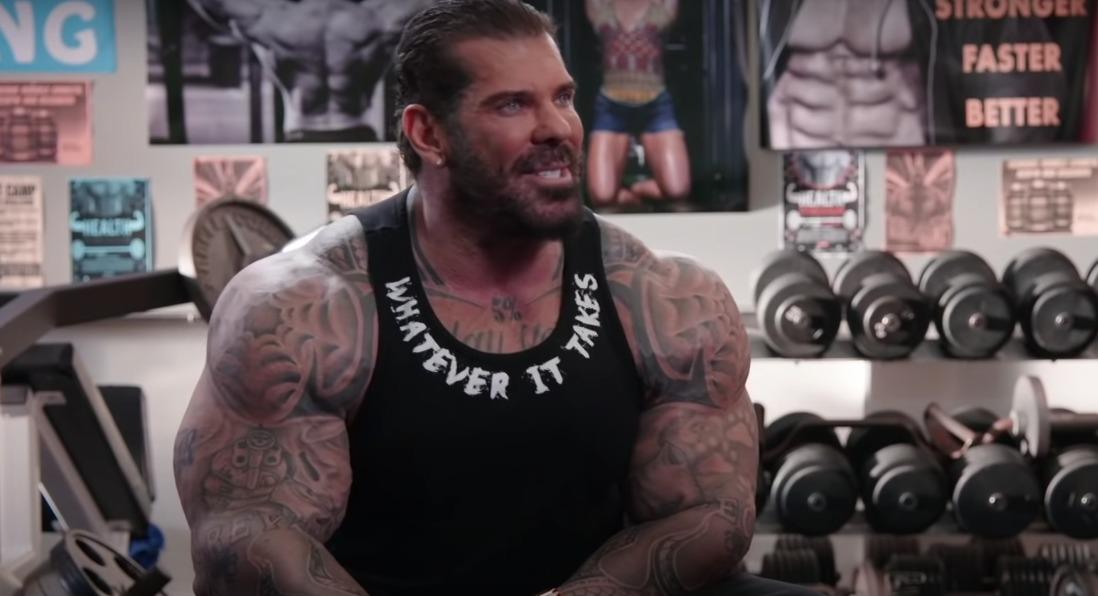 On his YouTube channel, he often spoke about the drive and mentality of the "5%," who he says are the people who are willing to do anything to attain their goals. His YouTube videos also highlight his drug abuse and his opinions concerning the weight lifting community. Piana's videos have millions of views.
Rich Piana Instagram
Rich Piana's Instagram also had millions of followers. He frequently spoke on his Instagram page about weight lifting, strength training, fitness, gyms, and his lifestyle. He also offered advice about workouts, sports training topics, and diet and fitness routines.
Rich Piana Net Worth and Businesses
As of October 2021, his estate is worth about $5 million. He made his wealth from his product line, acting, commercials, and bodybuilding shows. He was also a bodybuilding influencer online.
He used his popularity to create a food delivery company, a supplement company, and a famous clothing line.
In his post-competition life, Rich Piana managed to create a successful product line: Rich Piana: 5% Nutrition. The 5% in the brand name represents the percentage of people who are ready to give their all to live the life they desire.
Rich Piana made several appearances at fitness expos. His YouTube business thrived after he retired from competitive bodybuilding.
Rich Piana TV Appearances
In 2017, he was the main focus of Generation Iron 2, a bodybuilding documentary. He featured in a 1999 episode of The Parkers.  He also appeared in an episode of Malcolm in the Middle as an oiled-up muscle man called Marcus.
Rich Piana's Measurements
Rich Piana stood at 6 feet and 1 inch. His weight varied between 220 pounds and 300 pounds. His arm muscles measured 23.5 inches. Imagine seeing somebody with 15.5 inch bicep muscles.
Rich Piana'sOne Punch Man Workout Style – Training everyday, 7 days per week
AlthoughRich Piana had no set workout routine. He was known for his intense training regimens that he consistently put in day in and day out. He started his day off with cardio, which would usually consist on running several miles a day. He would then get in some variety of body weight workout. It ranged from 100 pushups a day to 100 squats per day to doing bodyweight pull ups.
Yeah and if you think this is already enough of a workout, this was just Rich's warm up before his actually gym workout sessions. Remember the One Punch Man Workout Routine that Saitama created? Yeah that one, we all thought and still do consider that workout routine was already intense enough. Rich makes that one punch man training regimen look like a beginner's warm up.
But he was very adamant on the fact that there is no such thing as overtraining and because of this he was known for his 7 days a week workout routines. Against popular opinion for most weightlifters, Rich Piana emphasized his thinking that rather than to stop working out every day, you should instead eat or sleep more.
Piana used to focus on a particular body part each day, and he would train for hours in a gym. Most weeks he would go on and train 7 days a week every single week which contributed to what he is very widely known for his biceps and triceps marathon workout sessions.
He had an 8-hour arm workout routine that was well-known among his social media followers and top bodybuilders. According to him, these bicep and tricep workouts are what gave him the possibility of having such large arm muscles.
For better leg stability, Piana worked his quads and arm strings, and to obtain a broader back, he worked his lats.
Rich Piana's Diet Plan
Unlike many bodybuilders, Rich Piana didn't follow a strict diet plan. On his YouTube channel, he constantly said that his meals are not set in stone and that he is not a fan of cooking. But he made sure that he was always eating big to get big especially when you are working out and training 7 days a week. Workout routines like this demand high nutrition.
Rich Piana believed that to get big, you need to eat big. That is exactly what he did during his life. With his first goal being to get the biggest biceps and longest triceps that he could.
Rich Piana started his day with four packets of oatmeal, two scoops of whey protein, or ten egg whites.
For the second meal, he had 2 scoops of whey and a protein shake with added peanut butter, oatmeal, and bananas if he wanted to gain weight.
The third meal was made of 2 cups of brown rice and 3 chicken breasts.
For the fourth meal, he had two bananas, two scoops of whey, and a post-workout shake.
Meal five involved two cups of brown rice with fish, steaks, turkey, or lean pork.
Meal six was made of 2 scoops of chocolate whey with a container of fat-free Greek yogurt. For the 7th meal, he did his dinner at a restaurant, ordering Mexican, Thai, or Italian food, or anything he wanted. Before he went to bed, he had his last meal of Ben & Jerry Chocolate Ice Cream.
Rich Piana and his use of performance enhancing drugs
Rich Piana was open about his use of steroids in the sport of bodybuilding. He started a common steroid cycle called "test and deca" when he was only 18 years; this cycle combines 2 into one. Because of this he was not able to compete in the natural fitness and weight lifting events.
In 2014, Rich Piana admitted that the remarkable results he achieved from using these weight lifting performance enhancing drugs made him be hooked to them. He said there was no way he would have made it to the professional fitness level that he was at if it was not for this. Working out every day of the week and not resting means that his workout routines demanded fast and efficient muscle repair if they were to continue growing, as other professional weight lifters and bodybuilders would consider this type of intense workout routine as overtraining.
He asserted in 2014 that he had experienced side effects including signs of liver toxicity, enlarged breasts, and hair loss.
In a 2016 video, he defended his use but he advised bodybuilders who have a choice not to use performance enhancers in sports and/or weight lifting but instead to stay natural. He said that there is no reason for using them because it hurts the body. However, he said that professional bodybuilders cannot win unless they use steroids.
Rich Piana Death
Rich Piana collapsed in August 2017 and stayed 2 weeks in a coma before passing on. The autopsy report was inconclusive on whether Piana's death was linked to his steroid use or opioid use. Findings of the autopsy included an enlarged heart and hardening of the arteries, which are major signs of heart disease.
https://lonemind.com/roche/, thank you very much for the information, I have been taking Valium drops for more than a month now, but I'm afraid to stop taking it just like that and that the panic attacks they gave me will return. Because that alone saved me those horrible episodes of depression, but now I remain very sleepy and it is difficult for me to get up early to go to work.
The Low Down On Rich Piana and his competitive & Successful Bodybuilding Career
Everyone who wants to be a successful bodybuilder can learn from Piana's successes and failures. His diet and workout plans are worth trying out. However, it is worth avoiding steroid use which is something that might have caused Piana's death. For those who want to use steroids, they must be used in moderation.